No Kamikaze Logic - Another Sunday Post
No more Kamikaze this week - I've been sorting files and listening to Logic interviews instead. And YBN Cordae. And others. While I do things like sift through photos and manage some by now much overdue backups, which I'm doing both locally and via the cloud, to this one particular service called MEGA.
MEGA's so much better now! You can upload entire folders now! I threw in a folder at a time, 100-200 photos each, and it didn't *knock on wood - still uploading - at least I was when I started writing this* crash a single time. Forget that: 600 files at once!!! It can handle that now. It used to crash at a hundred or less, and lag up the browser... though it's possible updating browser settings, and/or the browser, and/or disabling multiprocessor support also had something to do with it. But it can handle folders now at least, and that's pretty cool. It loads faster too.
I was going to post this post last Sunday, but time just ran away back then. This week I've been on a zone therapy session, banged my toe against a chair so the nail turned black (no need for nail polish now if I ever needed it), and have been hanging out with my nephew - just stopping by - the last couple of days. We've been touring the city, going to cafes and waterfronts and Fotografiska, a photography museum which apart from having a few exquisite exhibitions also seems like an exceptional cultural hub. The cafe was packed, live music played in another room, and they even had real towels in the bathrooms. It's a pretty cool place. I also hung out with Buddy Bear one night and watched this old thing.
The week before this one I visited Bergrummet (a private toy museum with a pretty impressive showcase) with another buddy, and was supposed to go to a restaurant too but caught a stomach bug instead. A couple days later I ate a bag of chips, and realized I shouldn't have done that, so I've been keeping a mild diet for a while thereafter... as well as two days prior to the chips. Stayed home from work one day. And that was that. Work and a variety of other tasks (been delving into online auctions too, booking trips to Tallinn and Malaga, voice acting a new role) apparently took up the rest of my time...
Oh, we also celebrated Father's Day! With some delicious Russian chocolate from Lithuania and home-made cake that I couldn't eat (stomach bug).
I've also been tagging up posts en masse, correcting various small site issues, and trying to find referrals for Initiative Q before my time limit runs out. People are just too skeptic. If you know you can't lose anything on something, then you can only potentially profit from it, right? Possible win/win. No possible loss/loss. I managed 4/5 referrals on the last day.
Speaking of something else entirely, I've had way too many reviews in my backlog for some time now, and they just seem to be adding up more and more, so here's a hundred I'm taking away. I'll just leave them here. In this post. Maybe some day with more time to spare I can come back to this and watch a few, or realize I've worked my way through a bunch of them without knowing it. I still hope to watch these but I just don't want the backlog right now. It's too much. Cleaning out my faucet.
If you're looking for recommendations maybe some of these might tickle your fancy: Wolf Mother, Lionheart, Baby Driver, Cult of Chucky, Oceans Rising, Veronica, Salyut-7, Stardust, Dark, Lawrence Of Arabia, Inner Space, M.F.A., Home Again, Ideocracy, 211, Sex And Lucia, Faster, Pussycat! Kill! Kill!, The Big Sick, The Osiris Child, What We Do In The Shadows, Feds, Firestarter, Rain Man, Friends With Benefits, Remember Me, The Boy, No Estamos Solo, The Danish Girl, Eddie, The Cabin In The Woods, Her, Bicentennial Man, Jungle Fever, Blood Father, Game Night, A Cure For Wellness, The Last Days Of Left Eye, Life After Death Row, A.I. Artificial Intelligence, The Saint, Subway, Cat People, Special Police, Six Pack, Schindler's List, Paul, Logan's Run, Titus, Saturday Killer, Bodied, Hangman, Loose Change 9/11, Metallica: Some Kind Of Monster, Brimstone, Pandorum, Railroad Tigers, Coraline, Open Your Eyes, The Reality of Truth, Jönssonligan, Take Back Your Power, Dellamorte Dellamore, Desert Kickboxer, Crash, Wallace & Gromit, Haunters: The Art Of The Scare, The Hours, Harmy's Star Wars, King Arthur: Legend Of The Sword, Captain Underpants: The First Epic Movie, Magnolia, Aces Go Places 4, Aces Go Places 5, The Last Witchhunter, Who Framed Roger Rabbit, The Chairman, Revolt, Virus, 6 Days, Stargate, Green Inferno, Broken Arrow, Beverly Hills Cop, Boxcar Bertha, Mysteriet Ragnarök, Dylan Dog - Dead Of Night, Nudes In Limbo, A Scanner Darkly, Waking Life, Maze, Fukrey, Dum Laga Ke Haisha, Caligula, Chappie, Casino, Tusk, The Day The Earth Stood Still, Firewalker and Krull.
These weekly posts: I just keep coming back to them. There have been phases where they felt like an unwanted routine, but every time I'm in a good mood; when life's going well; I feel like blogging... this is just the optimal time and day to do so. It feels like I'm back on these indefinitely, but I'm scared of announcing it decisively since maybe the pressure of routine will amount again and I'll want to take a break...
Speaking of the George Orwell thing I posted recently I just stumbled upon this thing from 2015! What are the odds. Overall it's been a good week, and the next one's looking to be just as eventful! I'll speak to you in a few.
Mad City (1997)
Dustin Hoffman and John Travolta play a reporter and a security guard, who both wind up at the same music, during just a regular day at work, when things go sour and the security guard ends up unintentionally threatening his boss, taking the kids hostage and shooting his good friend. The reporter sees a story, and so the news crews arrive, and we follow the media frenzy that follows, and how they change not only how the world perceives the security guard, who now only wants to go home and to have all of this undone, but ultimately how the story ends. Initially becoming a relatable working class hero with the people on his side, the media skews his story and turns it into something different entirely.
Sad but true. The absurdity of it all is reflected in the title, and in the characters when they all go full circle, turning one way or the other not just in benefit of their professions but: for greed. For fame. For power. It's the way of the world, and in addition to a pretty suspenseful venture into the reporting world this movie brings forth that message remarkably well. Sad but true...
rated 4/5: fo shizzle
The Breakfast Club (1985)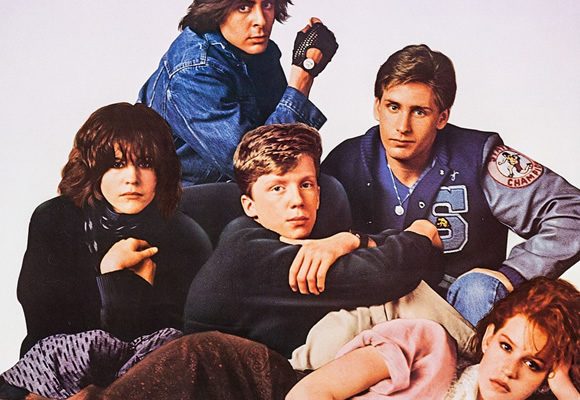 Five high school students meet in Saturday detention and discover how they have a lot more in common than they thought.
I found an old classic I'd yet to see! So me and good buddy Bear decided to watch it... and it was alright.
Judd Nelson, Molly Ringwald, Emilio Estevez, Ally Sheedy and Anthony Michael Hall play the main characters, and when their names popped up during the movie intro we both recognized... not a single name! All icons before our time, they were.
They weren't bad though. The movie takes a comical approach to a serious topic: those misunderstood kids, but it takes a long time for the pace to really pick up, and though all dialog serves a purpose it just doesn't always feel compelling enough.
There are some good scenes, especially towards the end, but I imagine a modern take on this movie would have a lot more going on. It's that kind of movie that you start wondering if it was worth watching... but when it's over you're still happy you did. The little moments and build-up of emotion make it worth it after all. I guess it is a classic after all.
rated 3/5: not bad
The 5th Wave (2016)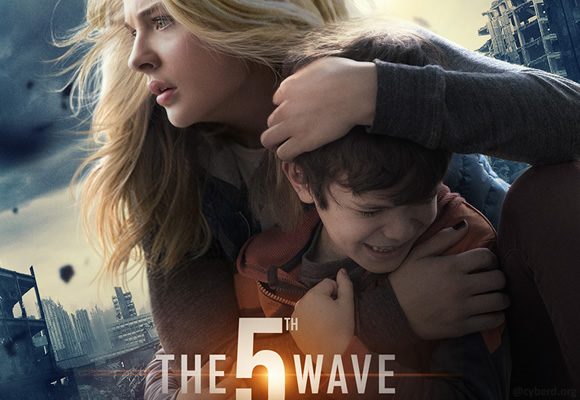 If only we'd actually listen to movies like this. Their morals. To not take things for granted. To not rely on technology so much. To not be slaves to technology. To not forget how to live.
The special effects aren't perfect. but refreshingly new in the first scenes. The water in particular. It was a bit like The Day After Tomorrow but smaller in scale.
Though after that it all goes downhill. The special effect grandeur makes way for regularity, and it's only at the very end that we're taken back there again.
It seems like it's the start of another series... not quite like Divergent, or The Maze Runner, but in a similar vein. Teenagers against the world, though with this one: against the aliens. All fighting towards a greater cause. Chloë Grace Moretz and Nick Robinson play the main characters, and they do a decent job, but in the end... it doesn't reach the levels of greatness I hoped for. It has some They Live references, a little fighting, a lot of running, and a final showdown that just fades away... and make way for better credits. Good vibes and artful visuals. Not bad.
I hope they do make a sequel too. I'm not overwhelmed by the filming so far, but I'm interesting to see where the story goes. It is exciting.
rated 3/5: not bad