Kong: Skull Island (2017)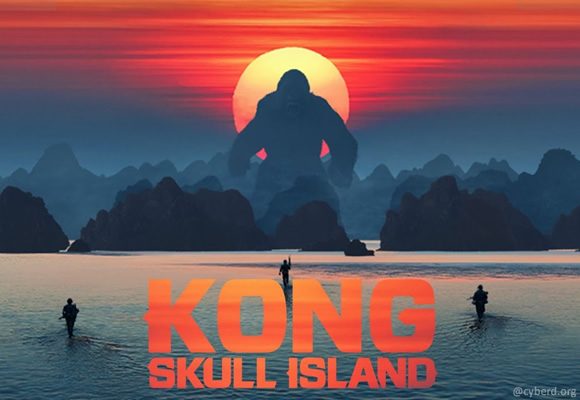 They killed off the general way too easy. I was worried he'd seriously hurt Kong, but in the end he didn't manage to do a thing. He ordered the men to do it for him, so in the end all he did was tell them what to do, and hold the detonator, and die. It was disappointing. I'm happy he didn't kill the king, Kong, of course, but at the same time I feel like his purpose was lost on his lack of impact. What did he really accomplish in this movie? What was his role? He wasn't the real threat at all. In the end he wasn't more than a thorn in Kong's side, and he outlived even that role so easily... but maybe that was the point. The thorn, I mean.
Otherwise this was a great movie. I love the fresh take on the old franchise, and the promising end... the way Kong bashes down the helicopters was awesome to see, too. It's a shame about the people, of course, but it was so well filmed and animated. It's a blast. The CGI looks a bit fake when they close in too much, and fuzzy in the fastest scenes, but when real and animated collide (like with the helicopters) it's just fantastic, and Kong's little island utopia/hell is equally amazing.
I love the characters. Love the scenery. Love the old bits and pieces too - like the WW2 soldier, played by John C. Reilly. Tom Hiddleston was great. Samuel L. Jackson looked great but did little, and the others... yeah, all were great. Brie Larson looked great, which was clearly her main purpose. It's still that age huh. Even Kong saw the appeal. Love the old stereotypes.
I love it all. And the ending... is that a hint towards the prequel we already had, or even greater things to come?! If that's the latter I'm really looking forward to it. This was a blast.
It's not just the action or the characters, most of all it's the adventure. It's the kind of movie that's clearly not perfect, and clearly won't stand the test of time too well with regards to the effect, but it just has that atmosphere. Of mystery, myth, adventure and exploration. I love the journey.
rated 3/5: not bad