12 Angry Men (1997)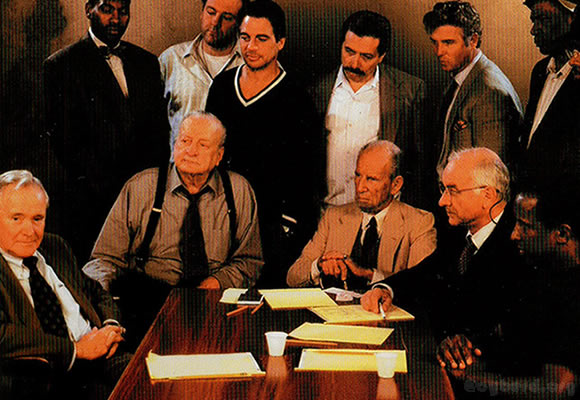 So forty years after the original, they made a remake!
This time it's in color, with a new cast, with more modern clothing and evidence - but in essence it's really the same thing. Even the room looks very similar. The actors aren't better, nor worse, and the plot's not very different either. In my eyes the original will always deliver a more powerful message, and if it's not because of the acting, it's because at the time it was a new idea. And it was new to me when I watched it. But what this one does, it does well, it delivers a new take on the original movie in a timely fashion; without messing things up.
If you haven't seen either one or the other, take your pick. They're both good.
rated 3/5: not bad