Gods Of Egypt (2016)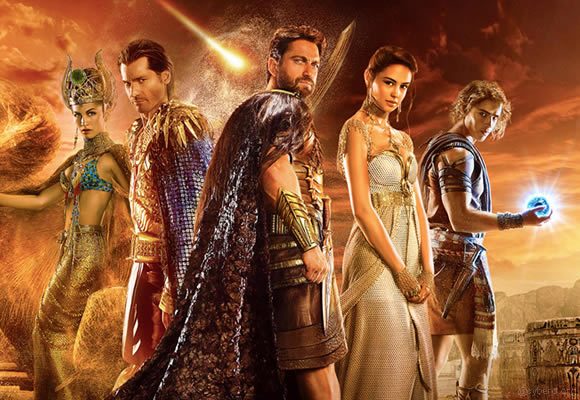 They brought Egypt back to life again, in all it's gold and glory, and legend, and godlike grandeur! But what really separates a mortal from a God? Follow Bek and Horus tale as they take on a journey for vengeance, and love, and truth, and ultimately change the future for all the land.
It's an inspiring tale, full of glitter and special effects, and sand, and fire and fantasy. It features a mortal as sidekick and more relatable main character, so you won't feel left out as the Gods do battle. Human life matters, and not only that of humans, but of all of Egypt! Their life in the now, as well as their life in the afterlife... err death?
I thought this movie would be a bit like The Mummy or The Scorpion King, but it wasn't anything like those. It was fiction at it's grandest and most glorifying level: a tale full of adventure, intrigue and beauty from a time long past - and action! Of course. The title says it all. Great watch.
rated 4/5: fo shizzle