Dead & Buried (1981)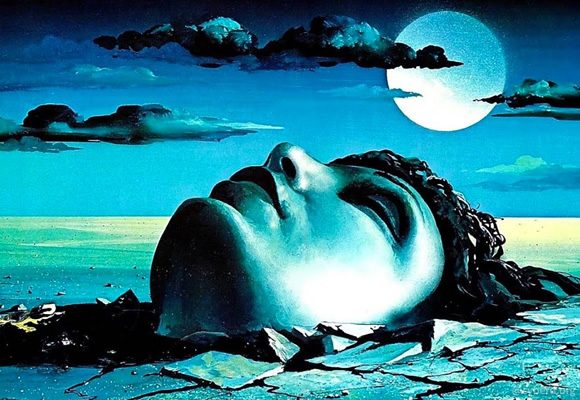 A photographer dies in Potter's Bluff under unusual circumstances. A sheriff gets called in, and starts investigating, and while he starts investigating strange things start happening...
It's an old movie, so expect old effects, and scare scenes where the scary characters basically just stand there and try to look scary, but maybe I've been missing this kind of simplistic horror because I found this one pretty refreshing. The props and special effects aren't bad either, and they portray death in the most grotesque ways. Screams. Fire. Barbed wire. Flesh and blood and bone and oozing horror, albeit not always realistic.
I miss the kind of synth and brass music this movie starts with too. It builds the mood. So melancholy. Romantic. Like old Resident Evil save rooms. Parasite Eve 2. I grew up with stuff like this!
I can't say the actors are all the best actors, but they do make it macabre, and you soon immerse yourself in that eerie little world at Potter's Bluff.
If you're looking for a horror movie of old this might be one of the better ones of its time, and the concept's a unique one too. It's right up there with the greats like Brain Dead, Frankenstein and Suspira. Creative horror from the time when it was the most. Almost a four, but certain details (like that typewriter), and time-typically overly aggressive and vocally emotional acting keep it at a...
rated 3/5: not bad