The Jungle Book: Mowgli's Story (1998)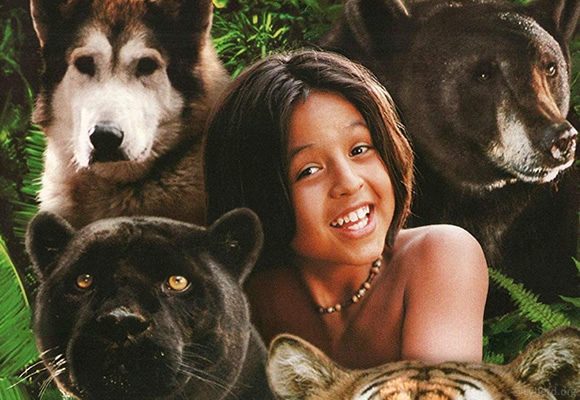 It's a classic! Well, maybe not. It's not the animated version, it's the real life version - the third one not counting sequels, and though the animals are all well-trained, and everything is well-filmed, and the setting a realistically jungular one, it's not really on par with the animal work in say the original Jumanji movie, or George of the Jungle, or all of the other classics.
Though the story and atmosphere does all stay true to the original Jungle Book story it somehow doesn't really capture the essence of it, but ends up more entertaining than inspiring. It's not bad, and it's definately better than this one, It's just all a little tame and obvious.
The animals don't always look like they're really talking or interacting either, which in the end maybe make this one stand out as the coziest of the three. The animals feel a bit more harmless than they do in the others. Fuzzy. Soft. Just hanging around the main character waiting for a hug. It's a different kind of atmosphere than the others, a little brighter, and I like this too even if it just doesn't make for as much excitement.
A movie like this in modern day though, with real animals, and without special effects? That would've been interesting to see.
rated 3/5: not bad