Dead 7 (2016)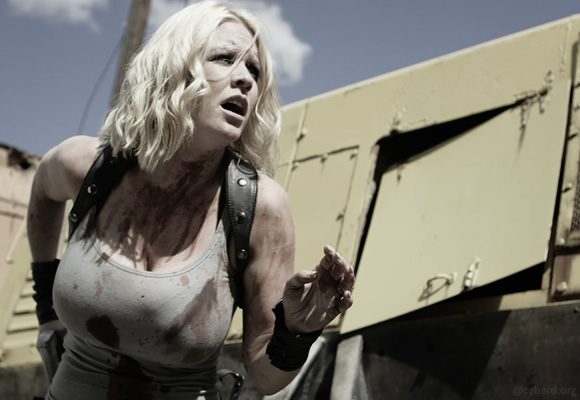 Samurai 7 but with zombies? Why not.
Well, technically it's five brave men and two ladies, who fight the zombies and their killer empress Apocalyptica, lady of the mountain.
It's a gritty, part sci-fi/part Walking Dead-type grunge movie where, just like in the originals, one after the other the characters just die away until... watch the movie and you'll see until what.
Maybe you have to be in a certain mind state to appreciate tragedy, but it's got one of those endings that, no matter if the movie leading up to it wasn't perfect (choreography and consistency is the one bit that could've used improvement), more than makes up for it. It has that ending that: honor. It has that. So close to giving this a four just for the end but...
rated 3/5: not bad