First Fat Tuesday 2020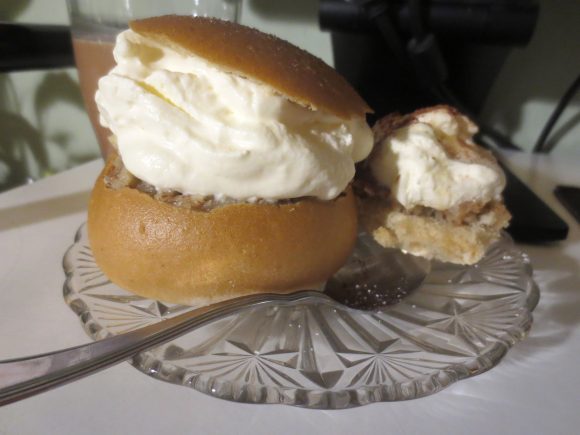 First and only! It's that day again. When we feast. Not with hot sauce but still like beasts. After long dawns in needs of sleep. Carry on yawns until we meet. Pillow biscuits and crispy sheets. And here's another angle in case you seek an alternative whirl view. Like twin mountains. An equal peek.
Didn't get to the cafe this year either, work day this year too, but fortunately we had some almond paste and a gluten-free bun in the freezer, and plenty of cream, so all is as good as all seems.
Happy Fat Tuesday y'all.