Cop & ½ (1993)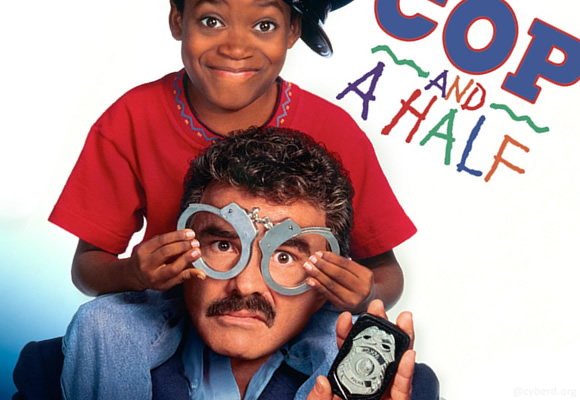 Burt Reynolds and a little black kid playing cop?
I feel like it follows on the Home Alone franchise somehow. Like it was meant to be a hit in the same vein but didn't quite make it.
I get conflicting impressions. It feels a bit too goofy sometimes, yet at other times oddly serious. Burt and the kid are a real contrast, not just color and size-wise but in all possible wises. Mainly they seem to focus on the contrast between the kid's cuteness and Burt's toughness, and for the most part that works well, but sometimes it just feels like an odd combo. Like: not real? Not sure.
Theoretically it seems like it'd work well, but that maybe they forced it, or rushed it, or just didn't go all the way with either action or comedy.
Or missed something fundamental in regards to character chemistry.
I enjoyed it but... missing something.
rated 3.5/5: not bad at all