Wrongfully Accused (1998)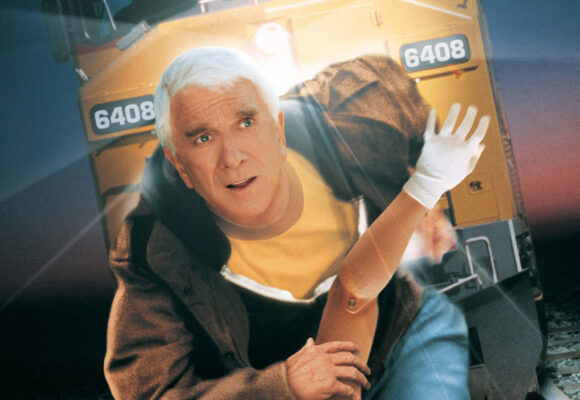 Ryan Harrison is framed for murder and must prove himself innocent by finding a mysterious one-eyed, one-armed, one-legged man after escaping from a bus accident on the way to jail.
Young(er) Leslie Nielsen, some parts had me rolling, the steep hill, the car chase, the hospital visit - though predictable, even the credits are an unexpected treat!
It's the typical formula! Typical Leslie, with the girl, the over the top villains, a simple plot but intricate and prop-heavy with detail and witticism.
Sometimes it's a bit much, but you smile anyway.
I miss slapstick comedy like this.
If you think this is a parody on the action classic The Fugitive with Harrison Ford btw, Leslie actually played part in the TV show with the same name from the sixties that inspired that movie, so is basically a parody on the movie inspired by his own show! I did not know...
rated 4.5/5: almost awesome