28 Weeks Later (2007)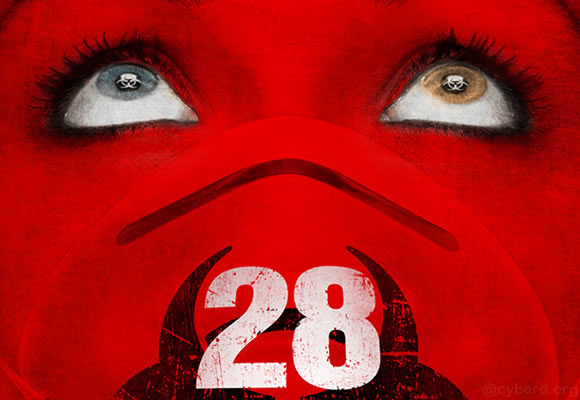 If they ever decided to make a 28 Months Later movie, and followed the same pattern of years between movies, this year should have been the year it should have been done! But it hasn't, so I guess it isn't... shame.
This movie picks up where the last one left off, in a recuperated world, where people are once again gathering together and seeking refuge and everything seems OK.
A lot has happened in 28 weeks, but of course this wouldn't be much of a movie if it didn't all go to hell all the same. That's precisely what it does, and once again the main characters all fight to survive in a world still majorly barren after the zombie apocalypse.
Compared to the previous movie this one is graphically superior, if the first one was somewhat low-budget (or made to look it), this one definitely isn't.
A big difference from the previous movie is that one of the main characters is a kid (the main characters are all new btw, hope the old ones are still living peacefully somewhere in the old country), and though I like the movie overall, I think this aspect reduces my likening a bit. A kid is just... not a strong main character. It's hard for him to be a hero or to be someone I can look up to, or relate to, something which most zombie movies ultimately need to have to leave you satisfied.
But for what it's worth, the actors all do a great job, the filmography is great, the violence is spectacular... in all but the character it outplays the first one by great length. Good watch.
rated 3/5: not bad