30 MBPS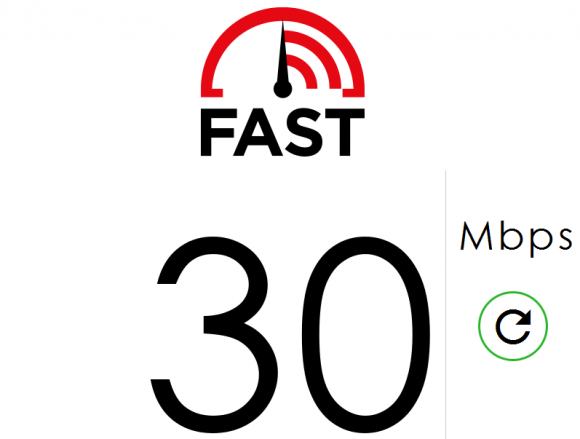 I found a new speedcheck site! Fast. So simple.
Think I'll be using this one from here on out, even if useful details on location, latency and upload are all omitted, unlike my old favorite Speedtest... which coincidentally seems to power this service as well, even if the Netflix brand appears in the corner.
Give it a whirl! If you wish, good sir/madame. I know I am.