60 Watched VHS Reviews
I bought a bunch of these classic Alfred Hitchcock movies... but never got around to watching them! Shame. Gave them away polybagged and everything.
Another Alfred Hitchcock classic.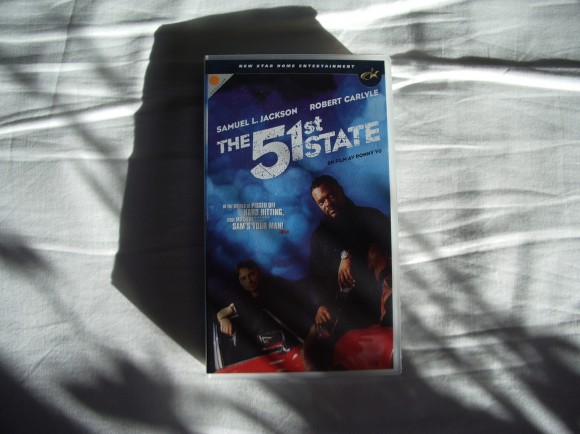 Here's a movie starring Samuel Jackson and a buncha other great actors most people probably don't know about! Most people probably don't know about this movie, as it was of those gems in the shady discount shelves. The 51st State! Good watch.
The Cannonball Run 2... it's got Jackie Chan innit! :D Granted, Burt Reynolds still plays the star, and Jackie seems both misplaced and unjustly treated, but that doesn't make the appearance any less interesting! Not to mention it's a good movie. Cars and stuff.
The Enemy Within. No comment (as in: I don't remember this one).
The Ex is one more crappy thriller... yet with such an enticing cover I'm thinking maybe I should give it another chance...
One more Alfred Hitchcock classic.
Aaand one more Alfred Hitchcock classic! I thought I had more of these too...
Ticker was a pretty explosive action/thriller. Good watch!
Tunna Röda Linjen AKA Thin Red Line is one more war movie. It took watching a few of these for me to realize that I generally don't like this type of movies. Though I do watch them occasionally
Urban Menace is a movie with a bunch of hiphop goons, Fat Joe, Snoop Dogg, Ice T, Big Pun and more. It's about a lone killer roaming the ghetto, picking out targets, leading a personal vendetta against the criminal underworld. Not a bad watch!
Who Dares Wins is the last one on this list... one I'm not sure I recall at all! And I'm glad there weren't more movies than this in that box! I do have one more batch in storage though, maybe there'll be one more of these later on! Till then.