After Porn Ends 2 (2017)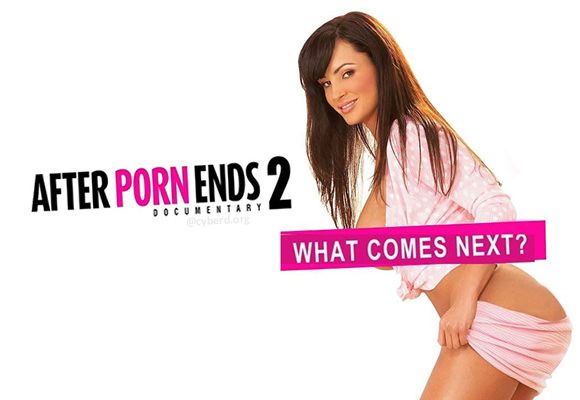 So when it ends... what happens? This is the (second, in this series) documentary that seeks to answer that question, and I don't think they mean end as in the end of Porn itself (as if that'll ever happen), but as in the end for all of those involved with it, as the art form moves on, and evolves, and they age, attain wrinkles, and fall off their beds of fame, the game leaving them behind in a dredge of shame.
This movie attempts to answer this in the form of a series of interviews with retired stars - both old and young. It features mainly Lisa Ann, Brittany Andrews, Chasey Lain, Janine Lindemulder, Tabitha Stevens, the unfortunately/​unintentionally scandalous Darren James. I'm not sure I recognize all, but some... yes! As for older icons there's Johnnie Keyes and Georgina Spelvin - who made a return after all with a quick cameo in the newer Devil In Miss Jones movie. Didn't realize she was the one in the original.
Johnnie Keys in particular was something else! I've seen some of the classics he was in, but didn't realize what impact he had on the industry. Apparently he died just a couple of months ago at the time of writing, 78 years old. I thought he was older, and I also thought he would live longer considering his all but humble origins as an athlete, before he slipped into this particular line of work on a metaphorical banana peel. RIP.
It's not all-inspiring, but neither is it (as you might expect) an all-depressing mixture of insights and glimpses into the world of these stars, combined with a few quicker interviews with current ones who often seem both naive and lost in the world they just entered. Is that how it was back then? Is that how they all start out - or is the industry slowly changing for the worse, to where it's no longer an art form, or well-paid, or intimate, as much as just a quick way to make a buck or two? This movie does make it seem that way.
Either way it was interesting and enlightening documentary, with a few tidbits of wisdom along the way (like how condoms do have certain side-effects) and I think I'd better watch the first if I haven't already...
rated 4/5: fo shizzle