Awol-72 (2015)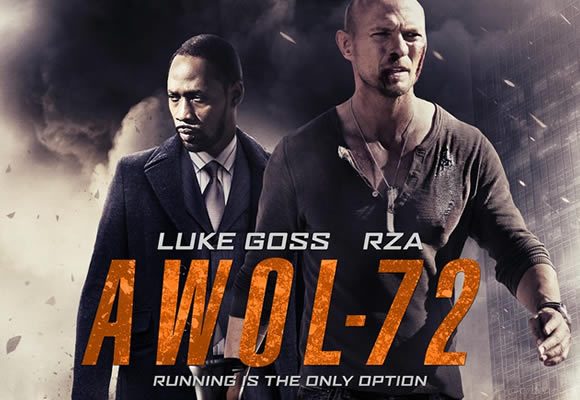 Why does Luke Goss keep getting such crappy roles?
There really wasn't much to merit watching this movie. The acting's as slow as the action, though it does get better. I do appreciate that my first impressions were worse than my final ones - usually B-movies seem to pour everything into the introductory scenes, and end up disappointing with the latter ones.
Watching Invincible from 1992 before this has me pondering if B-movies haven't actually gotten worse over the years though. There's just not the same grit here. It just doesn't have that oomph... you know? It doesn't matter if they add in a chainsaw or not if it doesn't have that feeling. That sense of despair, or hate, or love, or any of the many emotions they seem to be trying to show. With out all of that, the chainsaw is just a prop. Maybe Luke Goss just isn't a very emotional type...
It's always good to see The RZA in a movie though, and Bokeem Woodbine played a convincing villain, but overall... it wasn't that great. The story: a piece of 'hardware' has gone missing, and some people want it back. Overall a decent movie, but lacking in depth and intent.
rated 2/5: decent