Barbershop (2002)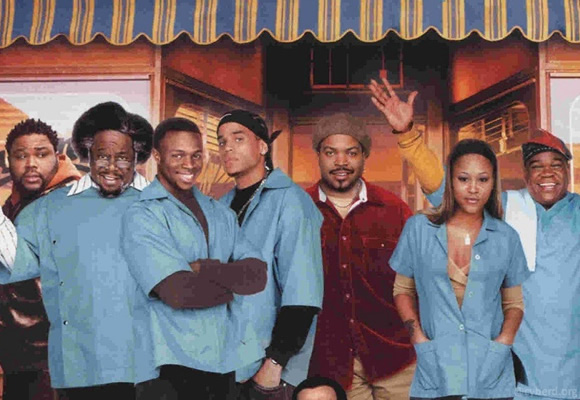 It's just another day in the hood again! With Ice Cube and the barbers.
It's got the same vibe as Friday, but a few more people. The plot's similarly simple, following the events of an ATM robbery and a Barbershop sale in parallel, the dialog often trivial and non-mentionable, but it's lively, and fun.
It starts in a good way, and ends in a good way, and it has you entertained all the way through.
Props Anthony Anderson, Cedric the Entertainer, Michael Ealy, Keith David, Jazsmin Lewis, Eve and Troy Garity (solid performance) on getting a good thing together!
I think I'll be watching the sequel too.
rated 3.5/5: not bad at all