Batman Returns (1992)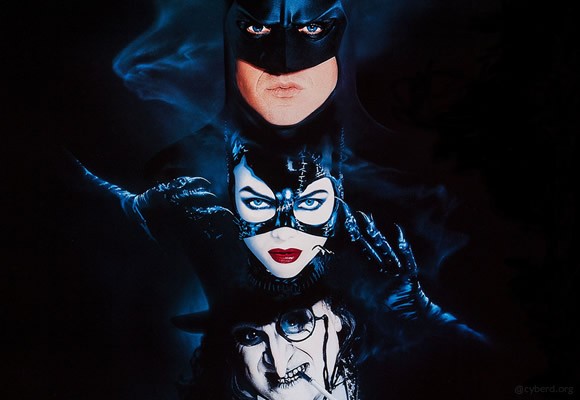 First movie featured the Joker, and this time it's the Penguin. Common case scenario in both is a city leader influenced by the forces of evil, who soon attempts to discredit the grand Bat. It works at first, but backfires almost too quickly. Feels like they could've drawn out the tension and despair a bit before the grand finale.
That said, the Penguin is a convincing villain (great play by Danny DeVito), and great play also by Christopher Walken as Max Shreck. The Catwoman (Michelle Pfeiffer) makes an appearance too, and her fateful tale intertwines easily with that of the Bat and his nemesis. There's romance too. And, because Tim Burton's in charge, the theatrical aspects are still heavy! The music sometimes a bit too loud - drowning out the speech - but the atmosphere really builds up.
The special effects have received a subtle upgrade since the first movie, and as for the general 'mood' of it all... it seems to be going towards a darker tone with this one. The villains did die in the last one too, I think? But here, their death doesn't just pan away with the transitions, it takes centerstage, really showing how grim and grotesque the world can be - for villains and heroes alike. And where does the line between hero and villain really go? What separates the good guys from the bad? Batman and Catwoman dance on the line.
Also, there's cats and penguins! Plenty of animals in this one. Michael Keaton puts on another great performance as the Bat, and it feels like this movie was one step more interesting than the last, even if the fight choreography is still occasionally pretty corny. Great watch.
rated 4/5: fo shizzle