Bioåret 2019
That'd be: The Cinema Year 2019.
Didn't I post this earlier? Can't find it. Here we go if no and again if so...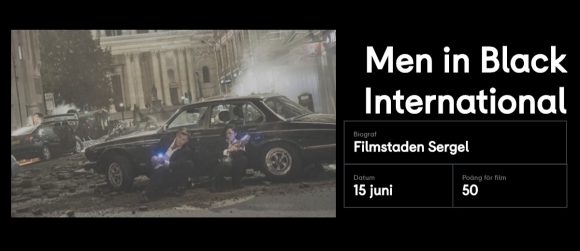 Back in 2019 SF (the main cinema franchise over here) started sending out little snapshot stats and summaries of what you'd watched with them during the year, and these were mine.
Come the end of 2020 they sent out the same thing again, though I had watched one more movie this year before all closed down! The Gentleman. Great movie. Worthy finale before they shut their doors for the foreseeable future.
Seems almost like they don't want to remember 2020 even happened, but they did add one free year to my current membership level - which would otherwise have taken at least one additional cinema visit per month to maintain.
Can't complain!
Here's hoping the 2021 send-out is a whole new stream though.