Black Eagle (1988)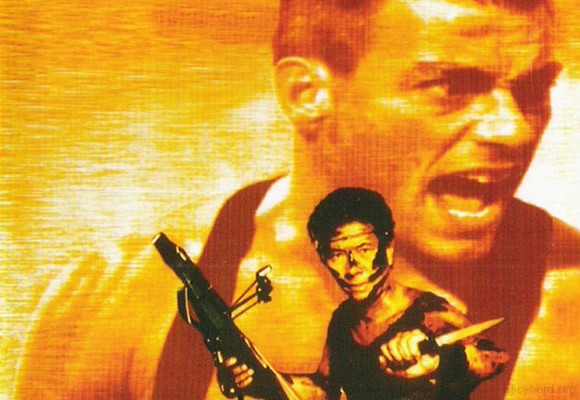 So this was that one movie where Jean-Claude Van Damme gets chopped up by a propeller! I mean: where his movie counterpart does. Also starring the easily best known actor/martial artist during the 1980s ninja cinema craze of Asia: Shô Kosugi. I've seen it before, and... it wasn't all that memorable this time around either.
There are some chases, some fights, Van Damme is in impressively good shape - doing splits and bouncing back up like it's nothing - and we get one pretty intense martial arts fight with all kids, but in the end... it's one of those movies where a lot of things happen but not much really happens. You know. Old 007 movies type movies. Much intrigue. Much moving around. Much dialog. Not much and not all that credible action.
It was however an inspiring glimpse of oldskool Malta! The sceneries are great, and the part which I'm sure I'll remember the best. The filming felt clean and professional too. Maybe the script lacked depth. Or maybe, I've just been so dulled with the fast pace in modern movies that it's difficult to fully appreciate a slow roll. Also, first thought on the title was that 'Black Eagle' should definitely feature a black man as main character. Someone like Michael Jai White. Or an Eagle. Times were different back then...
rated 3/5: not bad