The New IMDB
I don't like it.
A while ago they had a poll asking for user feedback. I considered adding my two cents, but skimming the much more in-depth comments other users had left I was joyous to see that pretty much the entire community shared my views; that the new layout was terrible. That the two-column cast list with extra spacing and circular actor images in particular was difficult to get an overview of compared to the proper single-column one of old, and that it was the same with so much else on the page; barely a detail there that wasn't a step backward in terms of usability.
And today, low and behold, they've moved over to this new layout.
It's not better.
It's not fixed.
They didn't listen to their users at all.
It's not a huge change mind you. Apart from all the extra and highly unnecessary new spacing it still seems similar to how it's always been, but that spacing's so unnecessary. The cast list in particular is the exact same cast list I and so many others had no love for during the beta.
I respect IMDB so much less for going through with this despite the heavy critique (read: helpful feedback) they were given.
Rotten Tomatoes? Maybe it's finally time...
Social Space
I helped proofread/give feedback on this thing a while back, and just got a mention there so of course I gotta return the favor. :) Go read it! It's great.
Friday Night Funkin' Full-Ass Funded!
This thing really made it! Not that I doubted. I mean they REALLY made it!!! I mean it went way beyond expectation. Holy shit this is POPULAR.
Alas they didn't reach THREE MILLION... so no PSX port. But...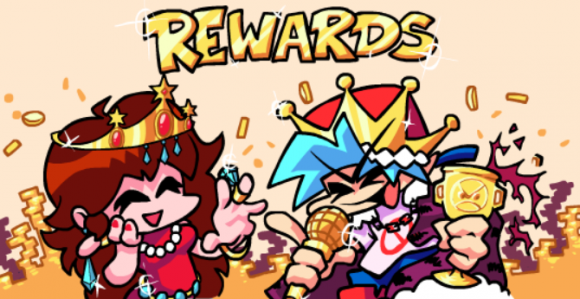 Go read their updates too. They're entertaining. I can see how this happened now. It's all clear. The lines align...
They REALLY made some money.
634281975 Syllables
What's going on here hmm? I suppose I should ask them...