Blue Lagoon: The Awakening (2012)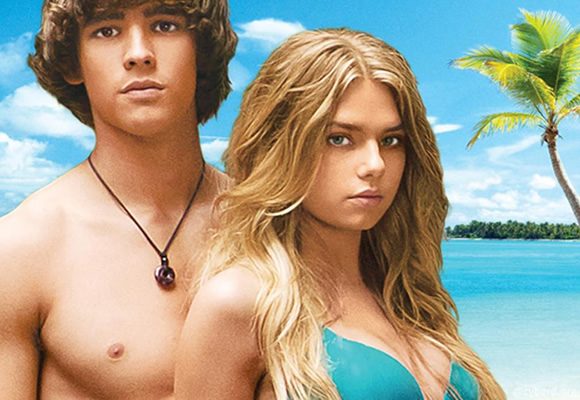 Two high school students become stranded on a tropical island and must rely on each other for survival. They learn more about themselves and each other while falling in love.
They tried to take Blue Lagoon into the modern age! And that went... okay.
The island bits were great. I love those. They were romantic, sensual, dreamy, existential... all of the things that made the original movie what it was, but the ending felt more like Cast Away than Blue Lagoon, and the party bits that surround the main trip... not worthy.
I'm also not a fan of the soap opera-like cuts between some of the scenes, but I guess they're all explained in that it is a TV movie. Budget and medium choice considered it's actually surprisingly good. For a TV movie I'd expect worse.
I enjoyed bits and pieces of this, and I liked the main characters - played by Indiana Evans and Brenton Thwaites, but the old movies still have a lot more going for them. It was a story that suited the times, and though you could say it's a timeless story... they could've done this one better. It's not the Blue Lagoon way. Not all the way.
rated 3/5: not bad