Bullet To The Head (2012)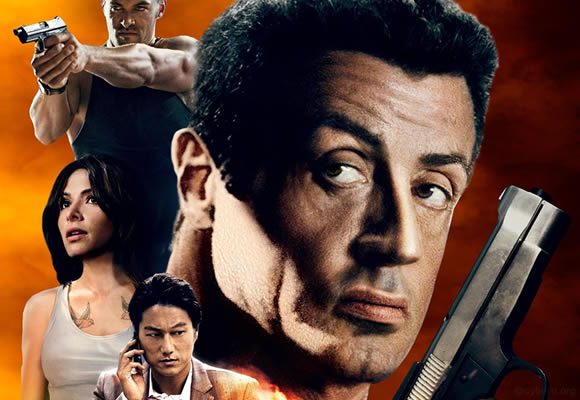 Here's an action movie with a little cynical comedy, in which Stallone (as James Bonomo, a professional tough guy) teams up with a detective (Taylor Kwon, played by Sung Kang) to find the guys who killed his partner. Not that he's sentimental or caring or anything, but still... his partner was a good partner... or so he says. It doesn't take too long to do so, though obstacles do keep popping up along the way.
The main villains (played by Jason Momoa and Adewale Akinnuoye-Agbaje) are both convincing in their roles, and make for some creative action sequences, like a fight with axes! The action's good, polished and heavy, and the fights never unrealistically long.
It's New Orleans. The soundtrack's a mixture of jazz and rock. The scenery is gritty city. The character's charming, crude or villainous - depending on which part they play, and the plot isn't all too ethereal either. It's like detective fiction from a crominal's perspective; a refreshingly un-stereotypical action movie like you'll be expecting.
If you like Stallone, you'll probably like this.
rated 4/5: fo shizzle