Category 6: Day Of Destruction (2004)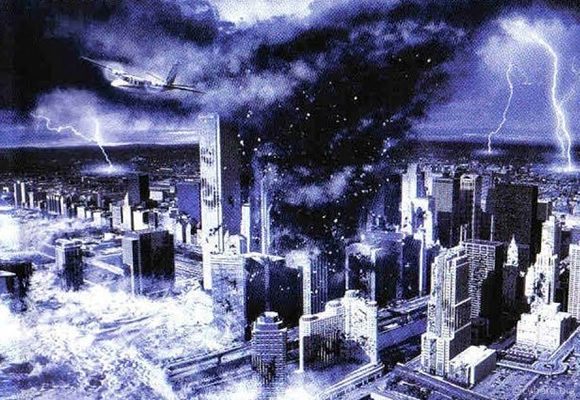 Three tornadoes converge to wreak havoc on Chicago, disrupting the power grid and creating the worst super-storm in history: a category 6 twister.
Here's a fictional TV movie detailing a bunch of people's different fates as they both try to outrun the storm - as well as the one before it, and try to make the world aware of the natural disasters that await, and try to save their families, and try a whole lot of other things (no drugs, though).
In the split-up cast there's the diligent storm rider, the reporter, the cameraman, the daughter who gets shot and her boyfriend who shoots her, the son, the pilot, the man in charge, the new co-worker, the good guys, the bad guys, the woman with influence, the pregnant woman, the wild cards... and probably a few more. Basically it's like a soap opera.
With that I mean it's a mess - even if the different character fates are pretty exciting to follow, and the special effects are even more of a mess, but the editing and plot progression... it's just like a TV show. They manage to make everything as exciting as they possibly can, and so in the end:
it was pretty good after all.
At least you can't say any of the actors are bad. Most of them feel like seasoned season actors - at home with whatever roles they get, it's just the blockbuster-level movie quality that's missing. I can't overstate how crappy the effects were - and there's so much dialog and intrigue going on you almost tire. This is why I don't usually watch regular shows.
Apparently there's a sequel to this one too: Category 7: End of Days (2005). If you liked this, or if you have time to spare on a mediocre but probably captivating natural catastrophe movie... that might be worth a watch too.
rated 2/5: decent