Chennai Express (2013)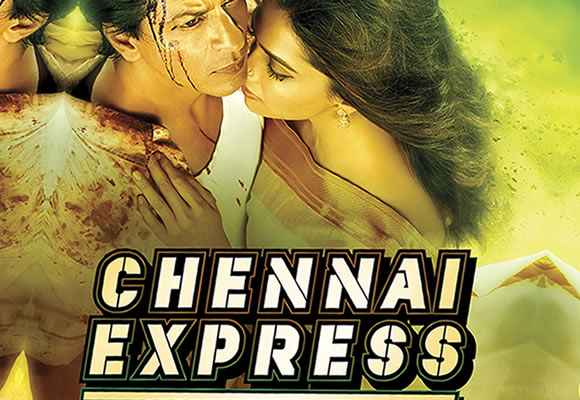 Now this is what a love story should be like!
I watched it for the action, but I got so much more: I got empathy for the characters, I got laughter from their crazy escapades and eventually, I got tears of joy as they finally reunite, as the main character finally mans up and fights it out, at that point where he finally finds himself and decides to go to Rameshwaram and spread his grandfather's ashes in its holy waters, instead of goofing off in Goa with his buddies. We get a little glimpse of what's to come at the start of the movie, and though I didn't pay it much mind at the time, it's actually a good hint at how the main character's flaws and defects can be overlooked during the movie's early phases - that he'll get through it all in due time. Some words may seem too harsh, some comedy too cliche, but those are minor details (they might've kept this from getting a high five though).
The plot starts off simple, gets complex, and gets simple again. It starts with the Chennai Express, where main character Rahul is embarking off to Rameshwaram (though really it's all a diversion to trick his grandma - a couple of buddies are waiting to pick him up at the next station), where he meets a mysterious lady, who's apparently being kidnapped, who's dad is apparently a great Don in control of all Southern India (Hey... Shah Rukh Khan played Don! The same guy who plays the main character here. What a twist.), and then... things get complicated.
It's filmed beautifully, with such amazingly exotic sceneries, landscapes, dance scenes, really everything; it was a greater experience than I'd like to admit. At the end of it all I'm fully immersed in the world of the characters, sharing their newfound wellbeing and bliss just like they are. And the best of all is: there are no losers in this movie, there's no good or bad, there's just hardship, resolve and resolution. Right now that's how I want everything to be.
rated 5/5: friggin awesome