Eraser (1996)
Arnold Schwarzenegger plays John Kruger, AKA 'The Eraser', a special person in a special government department that specializes in giving people new lives. Witness protection kind of stuff. One special lady (Vanessa Williams) uncovers a sinister plot involving government officials, weapons (railguns!!) and the huge Cyrez Corporation conglomerate. What's supposed to be a simple case of keep-her-safe-until-testimony becomes something much more, and eventually escalates into an all-out war at the docks.
I've watched this movie before, at least once, but watching it again I wonder how I really got into the Anorld Schwarzenegger type of movies, because he really isn't that great an actor. Some might even say he's... not good. In the end the action scenes do make up for it though, and the railguns in particular - great mesh of special effects and actual explosions; other carnage. Only the Crocodile pit doesn't seem entirely authentic.
All in all it's a blast of action with an intriguing enough plot to match.
Good catch.
rated 3/5: not bad
July, 2019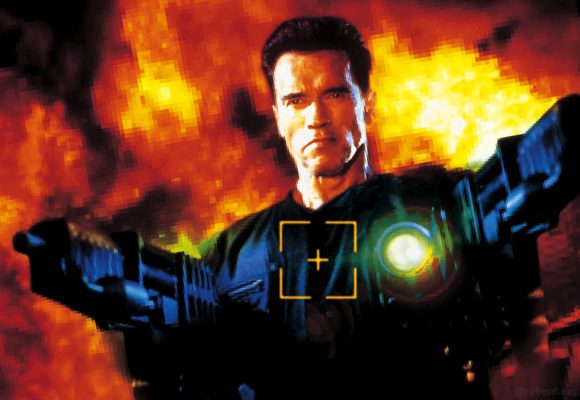 They hadn't fully mastered the greenscreens behind the car windows at this point, but the special effects were still surprisingly good!
Rail guns. It's that one.
Classic Arnold: at the end of his era but still before it was quite over.
He's still got it. Still can't act. But still awesome.
rated 4/5: fo shizzle