Fairy Tail 59
Angel isn't out yet! Like a zombie she rises from the riverbed and fires off one final shot! Lucy is all out of energy. What happen?
She evades the shot? It's the rifle, a stellar spirit, who refuses to shoot her. Angel is done for, she falls down again without the need for additional hits. Meanwhile, Charle has taken Wendy to a mountain top. They sit and stare at the sunset and Wendy remembers how Gerard found her when Grandine (the Sky Dragon) had disappeared, and took her to her new home, her guild.
That was Gerard back then.
This is Gerard now. Erzza meets up with Gerard. "Erza.. is the only word I can remember", he says, "Please tell me who I am". Erza tells him what he's done and he reveals a long forgotten side, one of kindness. He broke the seal because someone called to him and told him about it in a dream. His intention is to destroy it. He's already placed a self-destructing spell within Nirvana; the same for himself.
I'll take your hatred and sadness with me... You're free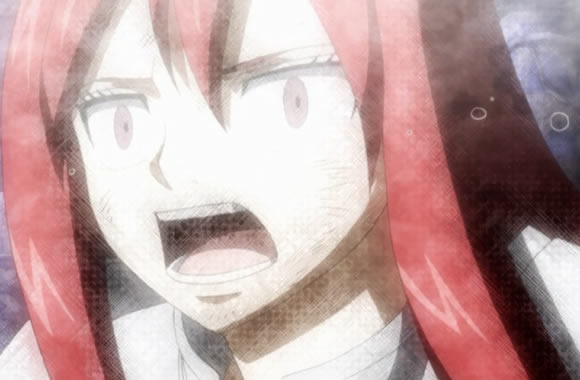 And with that, he falls into Nirvana. Literally.