Fairy Tail 60
Turns out Brain was once a member of the Magic Development Bureau. He created several hundred types of magic; Gerard's self-destruction magic being one of them. He was in fact the one who taught Gerard in the first place. So, he dissolves it easily.
Nirvana changes form and rises into the sky as the great city of ancients.
Erza is almost at the top; Gerard with her. He cancels the self-destruction spell on himself at Erza's command, and together they head for the top.
We'll never give up. Our hopes are always as one.
She's speaking about Fairy Tail btw. :P Because...
That's the rest of em blazing a trail up the side of the city!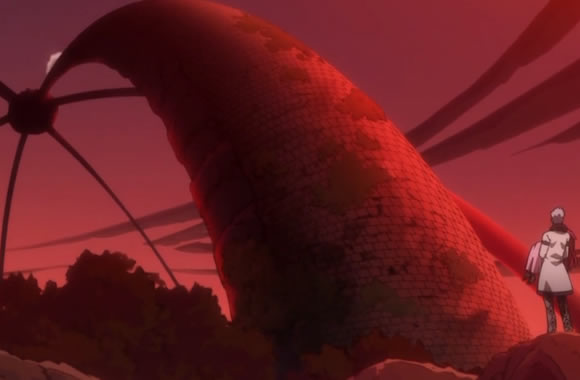 Natsu falls off on his way up. Happy shows up at the last second and rescues him. Together they aim for the sky, and Cobra, who can apparently see into the future. Trouble.
Meanwhile, Wendy & Charle stand at the edge of the city and see something they don't really like very much. It's heading straight for their guild, Cait Shelter. Next episode!