Fairy Tail 62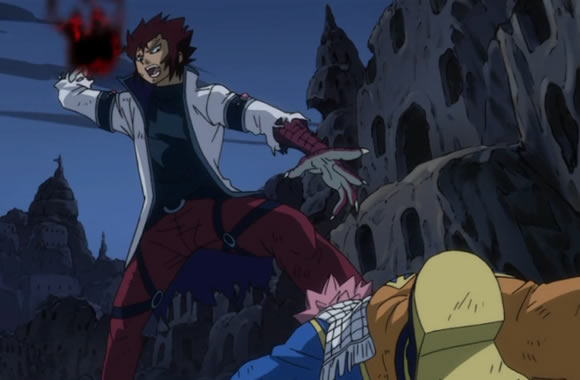 Looks like Cobra isn't done yet. Natsu is helpless.
Just in the nick of time Brain appears and shoots Cobra in the back. He's tired of his puppet, he's decided Natsu is better suited, being the 'real' dragon slayer that he is. Cobra goes down, Natsu goes into his regular state of motion sickness (it's a moving city they're on after all) and the rest of the good guys arrive (all except Erza & Gerard).
Meanwhile, Midnight gets blasted. He wasn't so tough after all.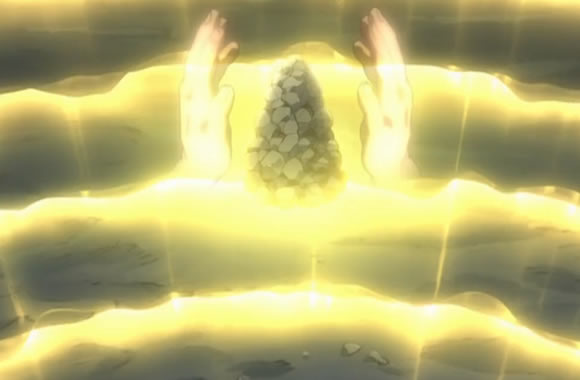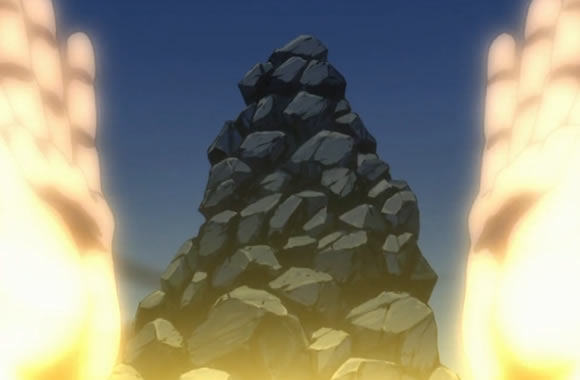 Jura defeats Brain. He's completely unscratched. I guess the 10 holy mages status isn't anything to play with after all? Brain goes down, but he doesn't reveal the reason why Nirvana is headed toward the Cait Shelter Guild, and Nirvana isn't stopping. Before he dies or loses consciousness or whatever happens to him, he passes along the task to Midnight (who we already know has been blasted down by Hoteye), and a mark disappears from his face.
Wendy arrives and cures Natsu's motion sickness. :)
In other news, Midnight rises from the ruble, and takes Hoteye down in an instance. "Nirvana won't ever stop. Not as long as I'm here." Next episode!