Fairy Tail 63
Nirvana slowly approaches Cait Shelter.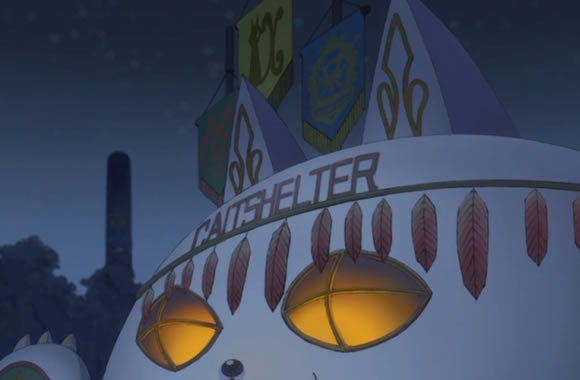 On top of Nirvana, Midnight runs into Erza & Gerard.
At another location, Brain delivers a last blast. Jura goes down.
It appears Midnight's magic is the power to twist and distort anything, Erza's armor too.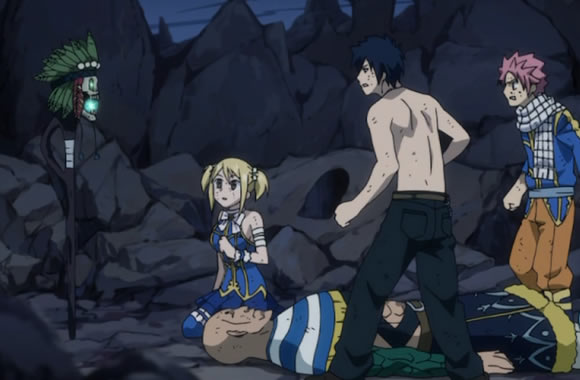 Also, the 7th member of Oracion Seis appears. A staff.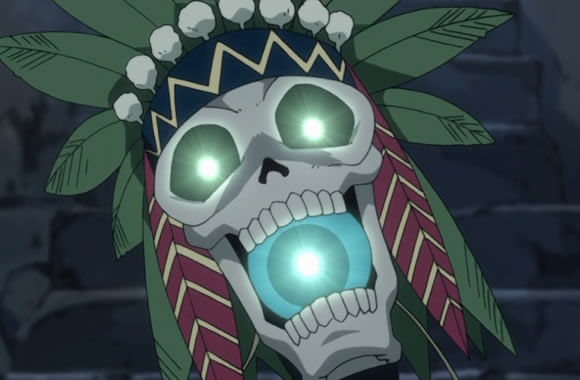 Natsu bashes the staff a bit, then the staff runs away.
Erza is fighting a losing struggle. Gerard went down early btw.
It is revealed that Cait Shelter consist of descendants to the Nirvit race who created the Nirvana magic in the first place. The guild was formed to keep watch and protect against the magic they had themselves created, thus they are first on the list of those who need be destroyed. Time for a showdown, next episode!