Fat Tuesday 2021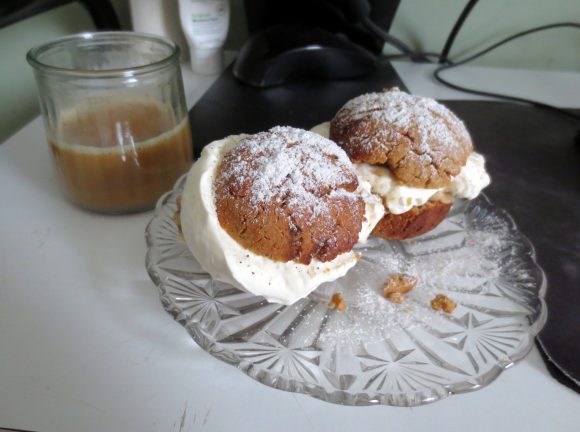 It's that day again! Or was, this Tuesday, just been a bit too swamped to post any pics.
Of course we're still going according to tradition though, this year with a batch of home-baked oat-based buns that'll probably be lasting at least a couple weeks. No commercial ones this year.
They didn't turn out exactly as planned - a bit more flour than necessary and as such a bit more compact than they may have been meant to be but - still good. Soon as you add in that cream and almond honey.
Happy Belated Fat Tuesday y'all.