Fat Tuesday Too!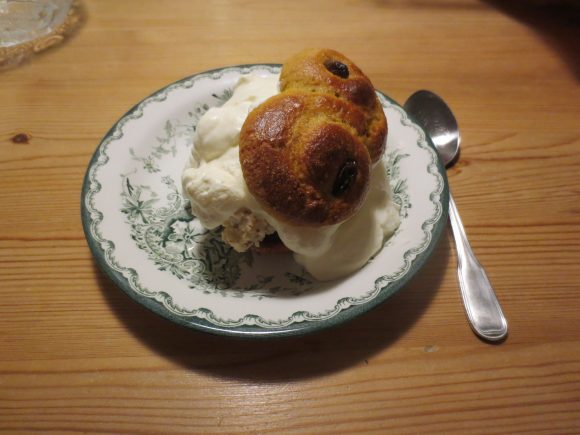 Yesterday was bananas, and today is something else!
The cafe was closed when I came back from work (they're celebrating 25 years this year though - new website and all - think I'll have to go show some loyalty later on), but we whipped together a couple of semlor with a few leftover saffron buns from Christmas. Delicious! Maybe that's the way to make 'em in the future... they're also gluten-free. Almond flour mostly.
Wonder if tomorrow's something special too. Could make this post series a trilogy, and keep the partial party going for one more day before we take that plane to Malaga and move it to new levels entirely. Been feeling a bit stressed, as usual, but I'm in the hype phase right now. Good times ahead!
Now go have some fat. Good day.