Female Werewolf (2015)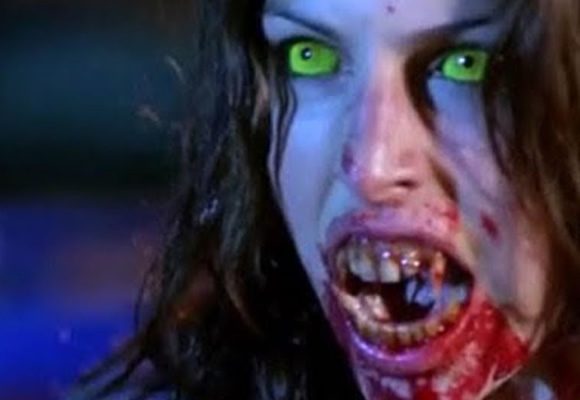 Artsy movie. Blood, slow motion, oversaturated purple light, dramatic music, monotone office sequences, hunger and sex. But not really sex. And how are fangs characteristic of a werewolf? Isn't she more like a vampire? No dice since she's out in daylight?
There's no script. Words don't seem necessary. I didn't really feel this, but I guess it did captivate, a bit. A very little bit. Office girl did alright.
rated 1.5/5: almost decent