Firefox (1982)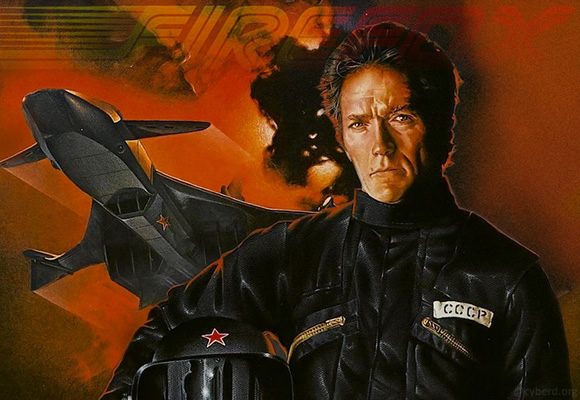 If you like planes you'll probably like this one! And/or Clint Eastwood. Whichever comes first
The special effects do show how old it is, yet some of them have stood the test of time impressively well. The only thing that really makes me shake my head are the affects of bureaucracy, especially on the Russian side.
This was right after the Cold War after all, so there's a lot of that.
The story? It's that of an American pilot sent into the Soviet Union on a mission to steal a prototype jet fighter that can be partially controlled by a neuralink.
Oldskool-type sci-fi - the best kind!
It's a good trip, though we never do get to know how everything went for him, or for the guy on the hills, or for the people in the room - for which the consequences might've been very bad.
It feels inconclusive that way, and though ambiguity can be a good thing too this one has a bit too much of that. Like they were making a great movie, and then came the ending... and suddenly they were out of time and had to cut it there.
The whole Vietnam trauma and Russian-speaking thing goes full circle in a bad way too. It was all going so well at first.
All in all it's an impressive spy/thriller/action movie about an unwilling agent (major/pilot) who embarks into Russia to get a plane back, but they throw a bit of it away towards the end.
rated 3/5: not bad