First Man On Mars (2016)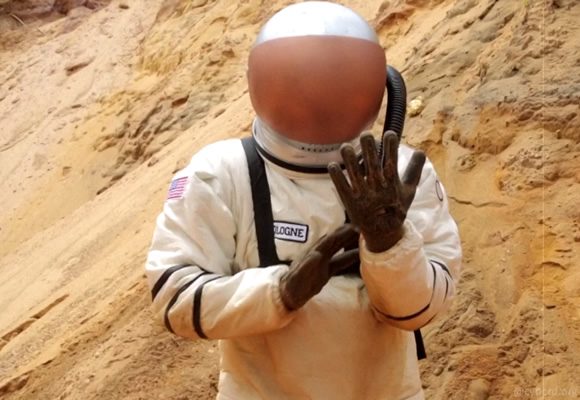 Here's a redneck version of The Martian. Sort of. Alien? Nah. It feels familiar though...
It's not a blockbuster movie by any measure, and the maybe only redeeming character in it is Porscha, played by Kelly Murtagh. But she's not one of the main characters. The main characters... well they're like redneck versions of regular redneck main characters.
It's an entertaining movie, with solid props (props on those, really!), and a style that seems to both mimic and pay homage to cheesy horror movies of old, but overall... it's bad. It's just bad. In such a good way. Old age of grindhouse back up in here YEAH!
I did have fun with this one, but sloppy acting, scripting and some scenes considered... I just can't rate it higher than
rated 2/5: decent
But those props really were impressive.