Fist Of Fury (1991)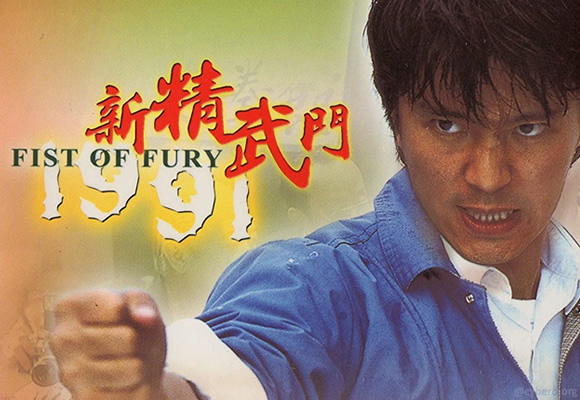 A mainlander comes to Hong Kong to find his cousin in this spinoff to the 1972 Bruce Lee classic.
The fight scenes may not be as polished as the Jet Li movie with the same name, or as authentic as the classic it's originally based upon, but the comedy's on another level! Re-occurring embarrassment and slapstick humor mixed in with a tale of vengeance and a fight to get places, a simple red thread that leads up to one final showdown and tragedy.
It's great. Don't let this one just live in the shadow of the former now. The fight scenes may be a bit more exaggerated but the choreography's as impressive as with any good HK movie flick. Better than average. Props Stephen Chow and Man Cheung and all the rest.
Great watch.
rated 4/5: fo shizzle