Flash Player Recommendations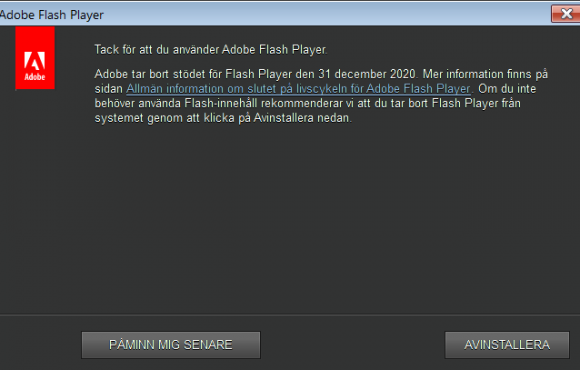 Recommending me to uninstall the player from my computer entirely huh.
Adobe's been planning to shut down Flash at the end of the year for some time now, and the main browsers have all agreed to comply and remove support for the plugin as well, but for some reason I didn't figure they'd do anything about the locally installed version.
I'm keeping this though. Unless they force an uninstall. If so maybe the best solution's to install an older version with updates turned off, as to keep things like this from happening on their own.
Considering how forcibly Microsoft update things these days I do wonder how Adobe will handle this when the time comes though, hopefully they'll choose a softer approach; at least give the user the option to keep going with their software forever if they really want to...