Gargantua (1998)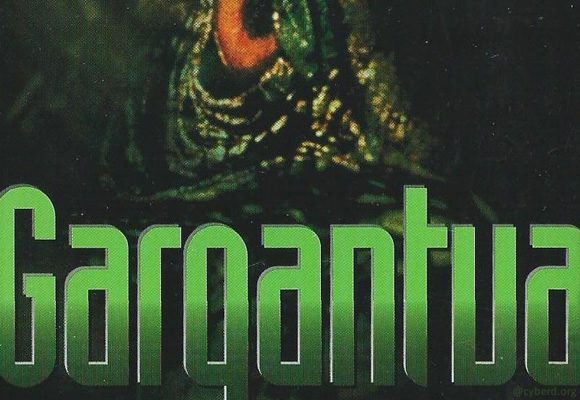 A mysterious aquatic creature appears out of the waters near Malau to terrorize the people, yet it turns out all it really wants is to find its son, who's hiding in the woods with Brandon, eating Cheez-Its.
Brandon's dad is busy looking for a solution that Brandon already has, and the people of the island start getting anxious and/or greedy. Eventually the military get involved, and a not-so-good fisherman sees a commercial potential in the creature. That all goes how you'd expect it.
The movie's like a hybrid Godzilla and E.T., just not as good, though one thing they do know is how to portray the tropics! Malau - it's not paradise but it is authentic. And nice. The movie's a horror story in part, but never strong in that regard. The sequences meant to be scary come of as cheesy, ans the intrigue is a fickle thing that never lasts as long as it could have.
The atmosphere's probably the strongest part. The relations. The little encounters between it all. The father and son bit - stereotypic and angled as it may be. But as it goes on those tirades become tiresome, too. I'm not even sure this was meant to be a low-budget movie, but it feels badly directed. The idea's okay, but the execution? Lousy. Lazy. Not enough.
It's a monumental title for a mediocre film.
rated 2/5: decent