Get Out (2017)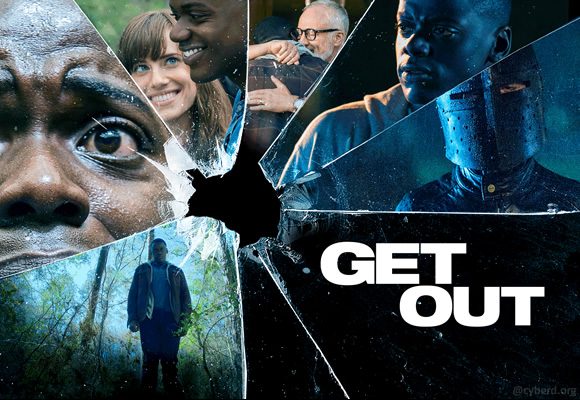 It's time for a young African American to meet with his white girlfriend's parents for a weekend in their secluded estate in the woods, but before long, the friendly and polite ambience will give way to a nightmare.
Now this was... a pretty scary movie! The 'cursed' part doesn't really fit in, but 'creepy' would be perfect. Or psychotic. Or twisted. Or crazy. But maybe that's going a few steps too far ahead...
The really nice thing about this movie is how it builds up. It all starts so normal. You figure things out slowly, as the main character does, and the atmosphere keeps building till the end when: it spooks you out! Really. Crazy. But maybe I've just been watching a lot of crappy scary movies lately, so don't get too hyped up. But it was good.
Blumhouse Productions is a new favorite in my book of horror movie production companies, and I feel like I've seen that name before...
The black and white thing's a brave move too, even though the movie is all but black and white. Great watch.
rated 4/5: fo shizzle