G.I. Joe 2 - Retaliation (2013)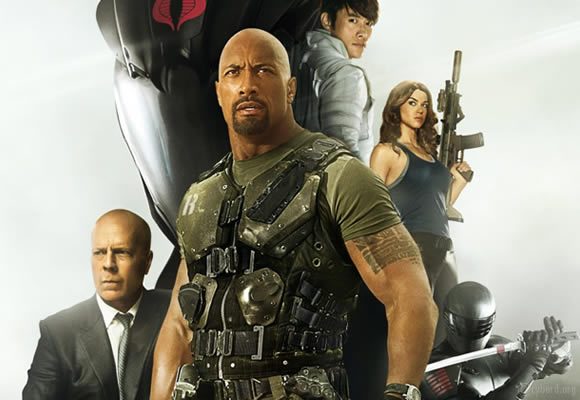 Awesome, just awesome. There's action, there's intrigue, there's planetary domination brewing in the shadows. It just has everything a great action blockbuster needs to have, and what a pace! It's fast, but still feels balanced. Effects are great, the explosions are great, the punchlines, and punches, and the people, and their relations, and everything. There's nothing unnecessary, just a pure rush of rage and emotion - balanced by short moments of occasional calm.
That's what G.I. Joe provides.
Shame about Tatum Channing though, who was such a central part of the first movie. Wasn't expecting to see him go so fast, and I guess they made that call precisely for that reason - so you don't know if the same thing might happen to more characters from that point onward. It raises the suspense a little, knowing that even though this looks like a mainstream movie, it's that kind of mainstream movie where good guys can die. Also great seeing the RZA as blind master. Great watch.
rated 4/5: fo shizzle