Happy Pixel Day!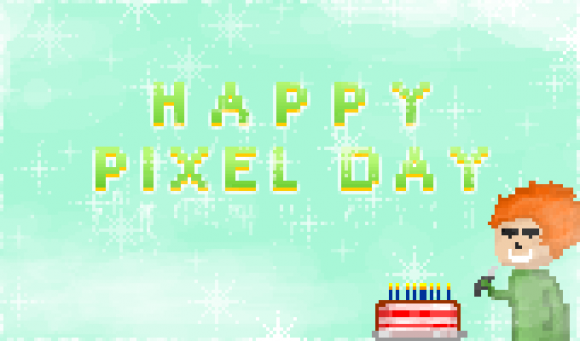 I think this might be the first time I post about this event here at CDB.
It's an NG exclusive thing, but I'm going all out this year so why not go all the way here, too. The last few years I've barely managed to post leftover pixel art, but this year I made a post here about this game, and this art, from that game. Hopefully I've linked around to the different bits of content via the different bits of content enough at this point. :) It was a fun thing to make though, the little I contributed.
Happy Pixel Day y'all! Have fun. Play a game or something.