Harry Potter 2 - The Chamber Of Secrets (2002)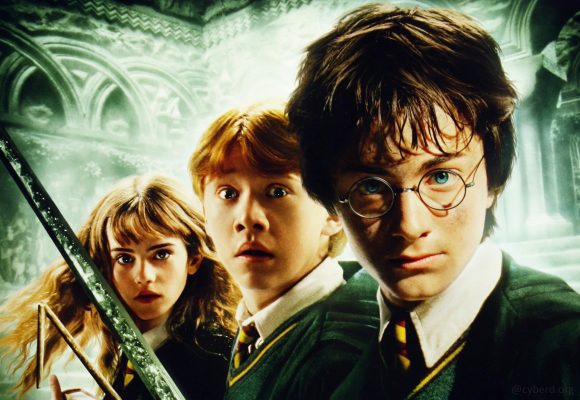 An ancient prophecy seems to be coming true when a mysterious presence begins stalking the corridors of a school of magic and leaving its victims paralyzed.
This was the one with the mandrakes/mandragora, the flying car, the basilisk and Tom Riddle in the flesh, and one where ghosts and sights and scenes and special effects all seem way better suddenly.
Did the budget get a massive increase? Did they learn some new techniques? Did technology progress?
Everything seems better.
It's getting darker too though.
Malfoy's clearly more aggressive suddenly - a potential threat more than a victim, and it feels like there's a bit more of a long-term plan with both the cast and the architecture. You see more of the grounds now, you get introduced to a few more people; it all starts to tie together.
Even though it seems some people are probably just there temporarily, like that author who didn't really write all he might've claimed...
rated 4.5/5: almost awesome