HK: Hentai Kamen (2013)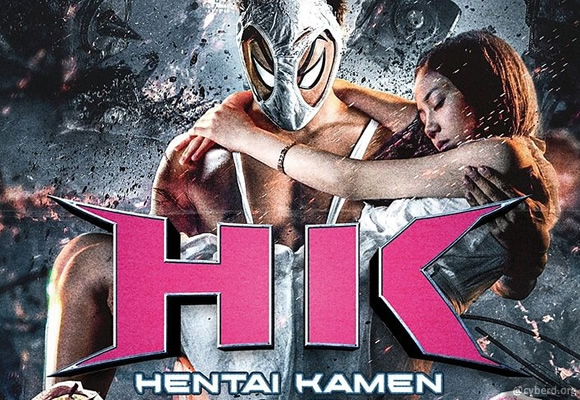 Leave it to the Japanese to make a movie as crazy as this one too!
It's a love/action story about a guy who turns into a superhero when he puts panties over his head, who just so happens to fall in love with a transfer student, just as a gang arrives at the school and attempts a hostile takeover.
There are plot twists. There are burning fire shots and crotch-related craze of varied sort, and both filming and special effects are really pretty impressive.
I don't know what else to say about this. Watch it. Rejoice. Laugh your heart out. Look at the world with a slightly new light after.
And if you're looking for a moral? Maybe it's that it's alright to be a pervert! Maybe you just so happen to be the superhero the world needs right now. Ganbatte!
Give it your ball.
rated 4.5/5: almost awesome