Hot Blood (1977)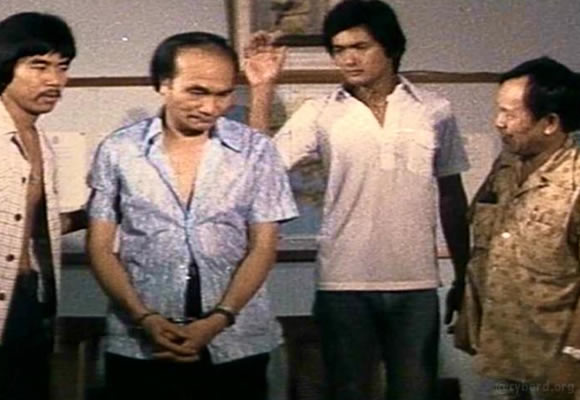 Turns out this is one of Chow Yun-Fat's first movies! He started his career the previous year, buuut... it must've taken a while before he became the Chow Yun-Fat we all know and love. In this one he was just... well he was normal. No flips, no somersaults, barely any aerial flight at all! I was a bit disappointed.
The movie is one of those traditional run-of-the-mill action movies that I think characterized the seventies, though I haven't seen a lot of them. The main two characters (Chow Yun-Fat included) are cops. One's good, and other's bad. They have a lot of clashes in their careers, though they help each other plenty, and eventually the bad one resigns. Shortly thereafter, the good one gets killed by a guy the bad one failed to catch. So the bad guy claims vengeance, poses for the camera, and all is awesome. Huh?
Maybe there aren't any loose-ends, but there's certainly a lack of character in that, right there, in the end, just before The End (remember when movies always had a The End at the end? Me neither) pops up and credits start rolling. The movie's mostly like a soap opera, with glimpses of romance and clumsy action scenes where people roll around in mud, run after each other or knock each other down, and on rare occasions: shoot. It's not that good a movie, but it's not that bad either. If you want to see Chow Yun-Fat's early works then... maybe there's something else? Decent watch.
rated 2/5: decent