Iron Monkey (1993)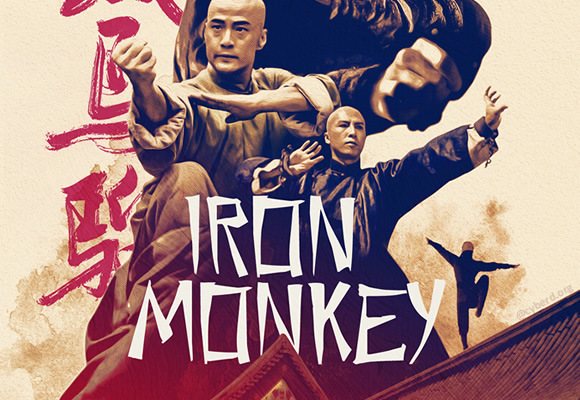 I guess the Wong Fei-Hung legend started right here. :) Even if he's all too young to be the main character. Instead it's Wong Fei-Hong, and the infamous Iron Monkey, robbing officials of their goods and giving the gold to the poor - an oldskool Robin Hood with Kung-Fu know-how.
There's fights, there are colorful personalities, and a charming set of main characters in particular not least thanks to Jean Wang as Miss Orchid.
Wong Fei-Hung was also voiced by Brianne Brozey! Who knew they had such an international cast already with this one...
In the fights some moves seem a little over the top and fake-looking - sometimes you can sense the wires by how they float/move, but overall this definitely feels like one of the most polished Kung-Fu movies of the time; a bit like a precursor to similarly more iconic modern martial art titles like Crouching Tiger, Hidden Dragon. It's not the most authentic but it's flashy in a good kind of way, and traditional too.
I'm not a huge fan of the new ones but I love this. Movies like this. That start well, and end well, and star both an all-star cast and choreography and have a traditional milieu that takes you away a while. Feels like you learn something each time you see one, and you get inspired, and it leaves you (or me at least) somewhat emotional.
Even if real men don't shed tears. They shed blood..
rated 4.5/5: almost awesome