Jack The Giant Slayer (2013)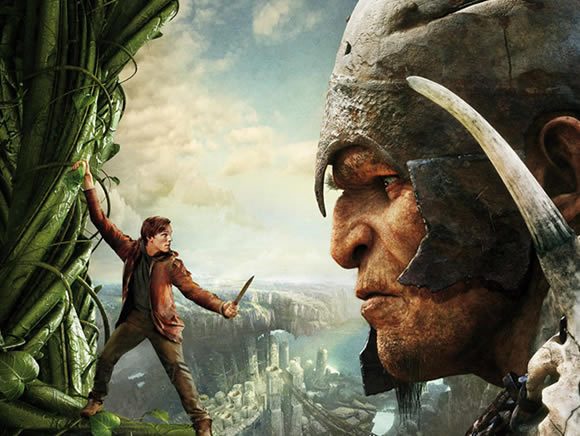 Wasn't too long ago I learned about Brian Singer, via the X-Men movies (he's worked with most of the good ones)... and then I watched this, and his name pops up first thing as the credits roll! It'd be easy to explain why this was such a movie with that one surprise appearance, and how it managed to incorporate an old tall tale like Jack And The Bean Stalk into a more modern day time (it does take place in the old day... but a more relatable; modernized old day, you know), and how what seems like children's lore is farmed into something different entirely. Because this was awesome.
The special effects weren't the most awesome part, but having sub-par effects for the short introductory story-mode animation was a good way of making the real CGI shine in comparison, and everything about everything but the giants looks incredibly authentic. Soldiers being thrown about like toys. The oil. The fire. The stone and ash and destruction, and those massive enemies looming high above.
It's an adventurous fantasy tale with a cliche but well-founded romance between a farm boy and a princess. Sweet, brutal, simple and imaginative all at the same time. When it's all over... I'm positively surprised. Didn't think a children's tale could be this good, but then again it's not just Jack and the bean stalk, is it? It's Jack, with a twist.
rated 3/5: not bad