Jeff Dunham: Spark Of Insanity (2007)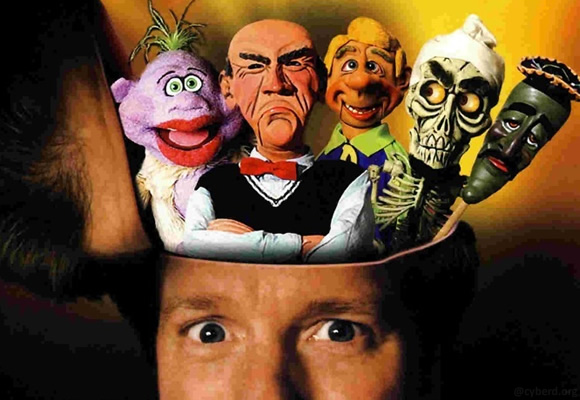 Who knew puppets could be so fun. :)
Was introduced to Jeff Dunham just recently, via this Steve-O podcast, and he seemed like a nice guy. Had no idea what profession he was in before that, but they delved into some of the spectacularities of his craft then, and just a few weeks later I stumble onto this!
Great show.
He starts with a little regular stand-up, brings in a puppet, and then another, and another, and another, and then a stick, and though I was planning to just leave this playing in the background while I did other things - it seemed like it'd be appreciable more via audio than visuals - I was hooked to the visuals pretty soon too.
It's incredible how much lung capacity he has too! How he can shift between puppets and himself like he does, and manage their expressions and particular perks of personality at the same time.
Though Peanut's maybe easier than the others -no moving eyebrows or eyes - he was definitely the highlight of the show. So expressive.
It's a fascinating artform, puppetry, and I had a blast with this. Some of the ask and answer monologue comes across a little monotone but it starts well, and ends well, and I'm in a pretty good mood right now.
Thank you Dunham.
rated 4.5/5: almost awesome