Johnny English (2003)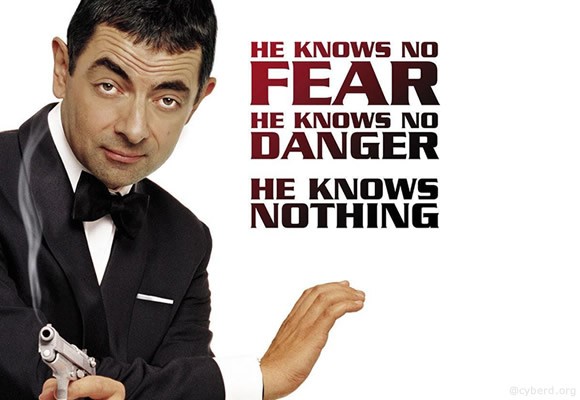 Featuring the grand slogan above, a surprisingly classy introductory melody with great dosage of witty lyricism, and plenty of Rowan Atkins familiar comedy, this Bond-inspired farce stands on its own as both one of the greatest parodies and greatest action comedies I've seen so far.
It's got chases, action, class (or lack thereof), high-tech (or lack thereof!) spy stuff, and even a little romance - all the things you'd expect by a movie of the sort. There is a bit too much poo humor for my taste, but apart from such silliness it was a blast to watch. Again. Such cleverly scripted comedy, and best of all: all so harmless! It's a fun-for-all family friendly agent action flick with plenty of laughs. Great watch.
rated 4/5: fo shizzle