Maggie (2015)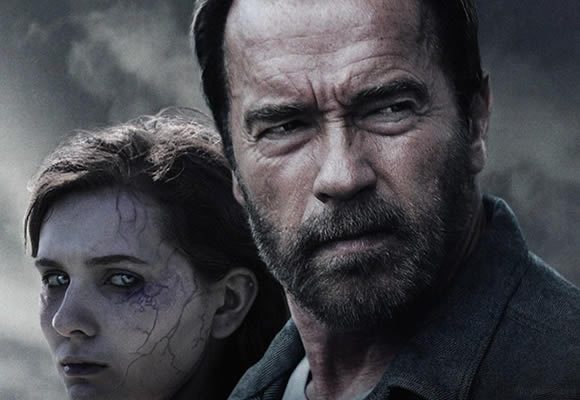 Now this was a depressing movie.
It's a refreshing take on the Zombie Apocalypse though, where society isn't overrun suddenly, but slowly crumbles, with the infected turning slowly, and their families doing their best to hide them - trying to ignore the threat. Arnold Schwarzenneger plays a dad with a bitten daughter (Abigail Breslin), trying to take care of her as he best can as she faces her inevitable change with wavering resolve.
It's a captivating tale, authentic and scary, and dystopian with its saturated sceneries and seriousness, though not really one I enjoyed to watch. There's a laugh or two along the way, but it's always to veil an underlying sadness. And in the end... well, you'll see how it goes if you see it.
Though society's being (I assume) overrun by the plague, you don't see if it really does come to an apocalypse or not. If the zombies 'win' isn't the big issue here - this is about Maggie. It's personal and close, a bit depressing, but nicely done. And as it turns out, Arnold can play a serious role too. Good watch.
rated 4/5: fo shizzle