Man On Fire (2004)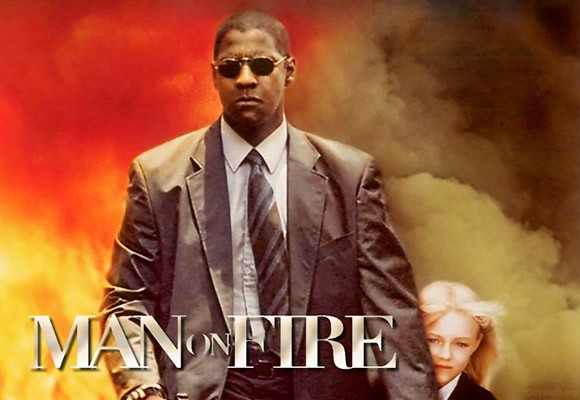 A killer starts working as a bodyguard. He doesn't want any attachments, but the little girl he's guarding takes a liking to him, and soon he's playing both swimming coach and tutor. And then she gets kidnapped. And then, she gets killed.
Death isn't exaggerated here. There's no hero. There's no mastervillian either. Well, not just onw. The business of kidnapping is just one of many, and a life's a life, some worth more than others - some not. It's a savage world, but the savage world isn't strange to him; he does what he does best, and what he can, to pay them back. The action's sparse but brutal, creatively gritty, and feels plenty authentic.
Denzel looks a lot like Denzel. He acts like Denzel. He may get emotional, but he always seems to play his own character. Tough guy, with a heart, with habits and recognizable expressions, but that's the kind of character this movie needs. He does a good job at it too.
It's a sad movie, with an ending that wasn't really what I expected, but even if it's a bad one it's not entirely without good. What a hearfelt movie! Gritty, grimy, but with plenty of passion and personality too. It's based on a true story no less. Great watch.
rated 4/5: fo shizzle