MISHMASH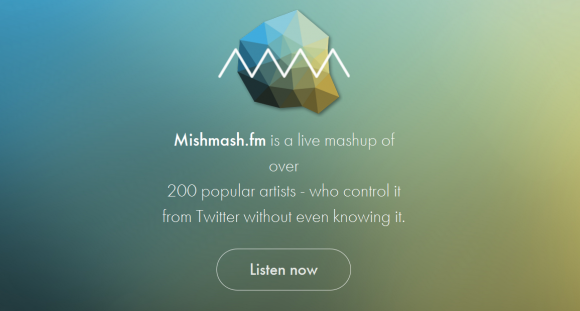 A new musical experiment just hit the airwaves! It's called MISHMASH, and it works like this:
It's a live mashup of music, broadcasted via Twitch 24/7.
Three artists are mashed together at any one time, divided into three categories: Lead, Background and Drums.
Every time a selected artist tweets, one of their most iconic songs is thrown into the mix.
An airhorn sounds every time someone donates (all donations go to Unicef).
All audio clips are modified to be the same key (G# minor) and tempo (145 BPM).
There are 225 artists, and 345,072 possible combinations.
It's pretty cool! Check it out here.