Mission Impossible 5 - Rogue Nation (2015)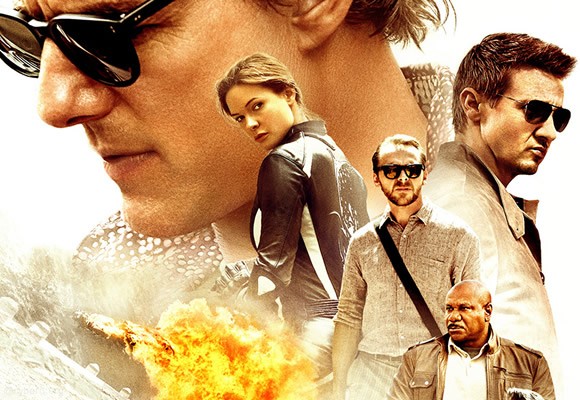 Tom Cruise & Co are back again! Simon Pegg still adding his special blend of much appreciated yet at times potentially unfitting comedy, that I've yet to fully become accustomed too in this series. I'm also surprised (pleasantly so) to see Rebecca Ferguson and Jens Hultén in the film! Even more of a surprise since the last segment of the series featured another couple of Swedish actors, one playing the role of Swedish terrorist as well.
The action's not quite as pompous as the building-climbing and sandstorm segments of the prequel, but they do get back to giving you glimpses of the planning stage behind the impossible mission, which I appreciate. The adventure's fast-paced and intense; the plot creative, as always. It feels like another great addition to a starting-to-become-a long running series of some of the most professional action flicks yet.
I watched Mission Impossible 4 - Ghost Protocol right after this one, and discovered something I'd missed last time there: the continuation's hinted! Watch the end of #4 and you'll know what to expect. I wonder if there's an ending here that leads the story forward... either way, I'm looking forward to the next part already. Great watch.
rated 4/5: fo shizzle